I have been studying the advertising business for practically my whole life trying to figure out what makes successful agencies and companies. I have finally come up with an answer.
Passion.
Passion is the will to succeed. The belief in what you do. And the determination to do it.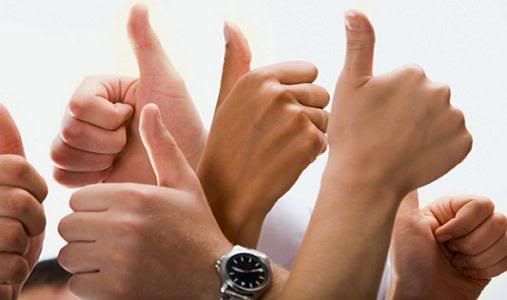 If you look at the really successful ad agencies over the past couple of decades, what distinguishes them more than anything else, is their passion for what they do. Passion pervades their corporate culture. Take a look at Deutsch, Crispin, Wieden & Kennedy, BBDO, Kirshenbaum, McGary Bowen, Goodby, Kaplan Thaler and a dozen other highly successful ad agencies. Passion is an inherent part of their culture. They are excited about their work, believe in what they do and hire people who exude enthusiasm.
It isn't about their positioning in the marketplace. (Agencies spend too much time trying to come up with unique positions, but if you talk to the search consultants as I have, they all say that there is very little uniqueness out there.) Passionate agencies believe in themselves. And this belief pervades everything they do. They are exciting places to work. And this excitement is evident in their new business presentations and shows among the agency's people in the room while presenting. Passion communicates more about the work than the agency's positioning or the words that agencies say during presentations.
Passion means that the people working in those agencies genuinely believe in what they are doing and communicate that belief to their clients and prospects. Everyone is marching in the same direction. Passion cannot be legislated; it cannot be created by free soda or casual Fridays. It comes from the management and is inherent in the culture. It is shared right down to the lowest level employee. Everyone believes.
One comment made to me about one of the agencies I mentioned is that a large number of their former employees end up returning. They come back not for money (although that is sometimes part of the equation), but rather, they come back for enjoyment of their jobs. Those people tend to be the biggest advocates of their culture.
I have often written about not

hiring a résumé

. Recently, I came across an article in Fast Company about

hiring passionate people. I am sharing the link

. It should be mandatory reading for every hiring manager, human resource person and ad agency owner. Passion outweighs credentials. Passion overrides hiring executives with category experience (the bane of my existence). Passion compensates for weak work.
There is a story I would like to share about legendary ad man, George Lois.
I don't know if it is true, but it is illustrative of my point about passion.. George was presenting to a client and when the client expressed doubt about the advertising, he went to the window of his office, opened it, and started climbing out to the ledge. He told the client he would stand out there until they bought the work. The client bought the campaign because he believed that if the George Lois was so sure about the work, it must be good. True? It almost doesn't matter.
The point is that passion sells.